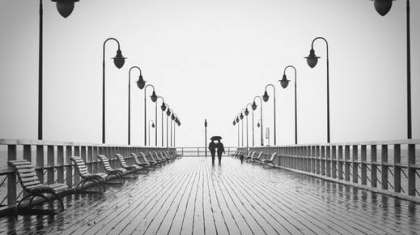 It would be difficult to underestimate the impact that self-managed super has on competition between super funds – with both SMSF and non-SMSF members being the winners.
As actuaries Rice Warner comments in its recently-published Superannuation market projections report 2017, leading industry and commercial funds are responding to the loss of members to SMSFs by upgrading their products and services.
And the sustained strong competition from SMSFs is perhaps even more noticeable given the growing numbers of baby boomers nearing or entering retirement – one of the critical times for fund members to decide whether to establish an SMSF.
Rice Warner notes that leading large super funds are using their scale to enhance their services, introduce new retirement income products, upgrade investment menus, and improve systems for members who want more control over their investments.
In turn, fund members who are considering whether or not to setup an SMSF have more to think about.
Rice Warner forecasts that in 15 years' time, SMSFs will hold 28 per cent of total super assets or $1.2 trillion in 2017 dollars – this compares to $698.6 billion or a 30 per cent market share as at June 2017.
Despite this expected small reduction in the market share of SMSFs, the sector would continue to experience "healthy" growth.
The tightening of non-concessional super contributions will affect self-managed super more than any other sector, the report says.
And given the older ages of a large proportion of SMSF members and their higher average balances, the sector faces an increase in pension payments as growing numbers of members retire. (SMSFs currently hold almost 60 per cent of super retirement dollars.)
Perhaps in part because of increased competition among super funds, Rice Warner notes that the rate that the establishment rate of SMSFs has "plateaued".
A key financial decision for many fund members is whether or not to switch from a large APRA-regulated fund to an SMSF. Even the strongest advocates of self-managed super would agree that SMSFs are not for everyone.
Please contact us on |PHONE| if you seek further assistance .
Written by Robin Bowerman, Head of Market Strategy and Communications at Vanguard.
Source : Vanguard 1 February 2018 
Reproduced with permission of Vanguard Investments Australia Ltd
Vanguard Investments Australia Ltd (ABN 72 072 881 086 / AFS Licence 227263) is the product issuer. We have not taken yours and your clients' circumstances into account when preparing this material so it may not be applicable to the particular situation you are considering. You should consider your circumstances and our Product Disclosure Statement (PDS) or Prospectus before making any investment decision. You can access our PDS or Prospectus online or by calling us. This material was prepared in good faith and we accept no liability for any errors or omissions. Past performance is not an indication of future performance.
© 2018 Vanguard Investments Australia Ltd. All rights reserved. 
Important:
Any information provided by the author detailed above is separate and external to our business and our Licensee. Neither our business, nor our Licensee take any responsibility for any action or any service provided by the author.
Any links have been provided with permission for information purposes only and will take you to external websites, which are not connected to our company in any way. Note: Our company does not endorse and is not responsible for the accuracy of the contents/information contained within the linked site(s) accessible from this page.
Powered by WPeMatico