YOUR FINANCIAL ADVISERS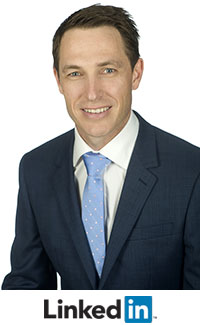 Hamish Zerbe
Financial Adviser / Director
Hamish has been working within the Financial Services industry for over 19 years and has been providing holistic financial advice to clients for over 16 years.
Prior to the establishment of Adelaide Private Wealth in 2014 Hamish worked as a Financial Adviser with one of Australia's leading Banks after which he worked with many of his existing clients as a Principal in one of Adelaide's larger Genesys Wealth Advisers businesses.
Over the years Hamish has become a specialist in the areas of portfolio management, personal protection, retirement planning and is an Accredited Direct Equities and SMSF Adviser. He is passionate about partnering with clients to manage their financial affairs effectively, giving them the confidence and time to pursue the lifestyle they wish.
Hamish holds a Diploma of Financial Advice and a Master of Commerce with a major in Financial Planning. He is also a member of the Royal Association of Justices of South Australia Inc and a member of the Association of Financial Advisers (AFA).
Hamish lives in Goodwood with his wife and is a proud father of three young boys. He enjoys playing golf, following AFL, reading and gardening in his spare time.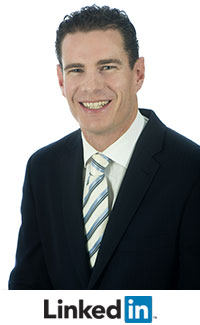 Ben Newbold
Financial Adviser / Director
Ben has 21 years of experience in the financial planning industry. He has worked for large institutional banks, boutique advice firms and has been delivering holistic advice solutions to clients for more than 19 years.
Ben prides himself on exceeding expectations and providing quality education to his clients around their financial matters, enabling them to make sound and informed decisions.
Ben provides expert and detailed advice in the areas of superannuation, retirement, wealth creation, insurance and Centrelink. He also provides specialist advice in Aged Care strategies to help maximise benefits and minimise aged care fees.
Highly qualified in financial matters Ben holds a Diploma of Financial Planning, a Bachelor of Banking and International Finance and is both an Accredited Direct Equity and SMSF Adviser. He is passionate about using the knowledge he has built up to help clients get to where they want to be.
Outside of work Ben is heavily involved in sport, and is a proud Life Member of both Unley Football Club and Sacred Heart Old Collegians Cricket Club. He enjoys spending any spare time with his wife and chasing after their three children.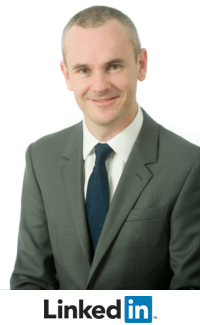 Mark Humphris
Financial Adviser / Director
Mark has been involved in the financial services industry for 21 years and has a wide array of experiences that he draws on in giving great advice. Mark believes strongly that personalised advice and guidance together with a very high attention to detail provides clients with the best opportunity to meet their financial and lifestyle goals.
Mark is a strategic thinker and specialises in helping clients initially review and build the right asset and debt structures, before providing detailed advice in the areas of superannuation and investments, cashflow management, family protection and insurances and Centrelink strategies. Mark has had great success in helping people identify and implement opportunities to adjust their cashflow, assets and liabilities to prepare and transition into a great retirement without any financial stresses.
Mark holds a Diploma of Financial Planning, Bachelor of Business (Banking and Finance) and is Listed Security accredited.
When not at work Mark spends time with his young family, enjoys attending sporting events or a quick getaway to the family farm on weekends.