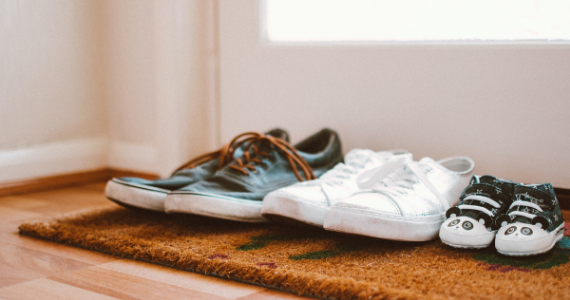 If you're thinking about fixing your home loan's interest rate, you need to know about economic costs (especially if you harbour hopes of paying your loan off early). Here we discuss the concept of economic costs – and find out when it's charged, how it's calculated, and what you can do to avoid it.
What are 'economic costs'?
When NAB lends you money for a fixed period of time, we borrow it from the financial markets. This consists of funds from other banks, customer deposits, blue chip investors etc.
The interest rate on the money we borrow is known as the 'cost of funds'. If you make additional repayments, or pay out your fixed rate loan early, the original loan term remains the same. Accordingly, an economic cost is charged to us and this is why we pass this cost on to you.
Further information about economic costs is available in our brochure:
When could I be charged economic costs?
During a a fixed rate period when you:
make extra repayments

pay out your loan early

switch to a different interest rate

switch from a fixed rate loan to a variable rate loan.
Can I make extra repayments?
Some loans allow you to make extra repayments without being charged economic costs. Our NAB fixed rate home loans, for instance, allow you to make up to $20,000 in extra repayments during a fixed rate period without incurring economic costs.
How are economic costs calculated?
The things NAB will look at include:
the change in the cost of funds since you took out your fixed rate loan

the term remaining in the fixed rate period

the amount you're repaying.
If the cost of funds drops and you pay off more than the scheduled repayments, you could be charged economic costs.
How much are economic costs?
The cost of funds changes each day—which obviously affects the calculation of economic costs. You'll need to talk to your home loan specialist or banker to get a quote. Talk to them before you pay it out or change your loan.
Avoiding economic cost
Economic costs can be considerable so think hard about the pros and cons of a fixed rate loan before you decide to fix it. If you're hoping to pay your loan off early, then a fixed rate loan mightn't be a great idea.
If you already have a fixed rate loan and you're thinking about making extra repayments, talk to us on Phone 02 4342 1888.
Source: NAB https://www.nab.com.au/personal/life-moments/home-property/buy-first-home/economic-costs
Reproduced with permission of National Australia Bank ('NAB'). This article was original published at https://www.nab.com.au/personal/life-moments/home-property/buy-first-home/economic-costs
National Australia Bank Limited. ABN 12 004 044 937 AFSL and Australian Credit Licence 230686. The information contained in this article is intended to be of a general nature only. Any advice contained in this article has been prepared without taking into account your objectives, financial situation or needs. Before acting on any advice on this website, NAB recommends that you consider whether it is appropriate for your circumstances.
© 2021 National Australia Bank Limited ("NAB"). All rights reserved.
Important:
Any information provided by the author detailed above is separate and external to our business and our Licensee. Neither our business nor our Licensee takes any responsibility for any action or any service provided by the author. Any links have been provided with permission for information purposes only and will take you to external websites, which are not connected to our company in any way. Note: Our company does not endorse and is not responsible for the accuracy of the contents/information contained within the linked site(s) accessible from this page.
The post Understanding economic costs on a fixed rate loan appeared first on MLC Contemporary.
Powered by WPeMatico