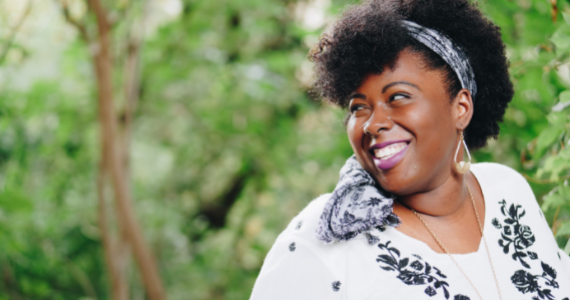 Make extra money with a side hustle
Money might not buy happiness, but it's always nice to have a little more of it. The average pay check usually goes straight towards the necessities – buying groceries, paying bills, or perhaps funnelling away funds for a first home deposit. By the time you've divided up your earnings, there's not a lot left to treat yourself with. Enter the side hustle.
What is a side hustle?
A side hustle is all about making a little extra money to help you reach your financial goals sooner. Rather than taking up another part-time job, it's more about turning a hobby, passion or skill into something that can make money and be done in the evening or weekends outside of your 9-to-5.
Reasons to start a side hustle
It might come as a surprise, but there are a variety of different reasons why people choose to start a side hustle.
To pay off debt
Paying off a debt can feel overwhelming, especially if it's a hefty one. Between HECS repayments, personal loans, chipping away at the mortgage and managing credit-card repayments, it can be difficult to make ends meet and still have cash left over for everything else. By starting a side hustle, you can ease the pressure by contributing extra earnings towards repayments.
To save for something special
Whatever you've got your sights set on, additional funds generated from a side hustle could help make those more indulgent spends far more doable and easier to justify.
To prepare for the unexpected
Car accidents. Broken washing machines. A freak injury at training. When something goes wrong, the last thing we need to worry about is how to cover the cost. A side hustle can bring in extra money you can bucket into an emergency expenses account so that when the unexpected happens, you're prepared. 
To feel empowered
Money aside, there's the feeling of accomplishment for a job well done or starting a new small business that actually takes off! Using your skills to serve others – be it altering people's garments or building websites for small business owners – can be both a personally rewarding and lucrative endeavour.
Our top 10 side hustle jobs to consider
Keen to start cashing in but not sure where to start? Here are a few popular side hustle ideas to get you started.
Video editing
If you're a post-production whizz, the world's your oyster. Whether you create your own YouTube channel or Instagram account to generate passive income from ads and sponsor deals, or edit content for other businesses, you could be in for quite the pay check.
Writing
Got a knack for the written word? Freelance writing could be your calling. There's solid demand for writers to whip up social media content, SEO web copy, blogs and articles. Keep an eye on LinkedIn for opportunities.
Photography
Turn your hobby snapping photos into a profitable side gig. Make extra cash on weekends shooting weddings or sporting events, or by selling framed or canvas prints at community markets.
Tutoring
If you know the French Revolution like the back of your hand or can speak Italian with stunning fluency, perhaps you could help students study for exams as an after-hours tutor to earn some extra income.
Sell crafts on Etsy
When it comes to creative side hustles, there's no looking past Esty. Whether you're crocheting cute little critters to sell or custom-made ceramics, selling your works online could prove to be a great way to make money on the side.
Housekeeping/Organising
If you read The Life Changing Magic of Tidying Up by Marie Kondo and suddenly found the same passion for decluttering as the Japanese legend herself, consider offering your time to help people organise and clean their homes for a set fee.
Put your handyman skills to use
From fixing dripping taps to assembling flat-pack furniture, if you've got a handy skill, you should put it to use. Websites like Airtasker are the perfect place to score some cash helping people with odd jobs around the home.
Buy, fix and resell
Calling all carpenters, mechanics and builders! If you're after a little more money on the side of your 9-to-5, flipping furniture, restoring cars or renovating property could be the ultimate side hustle for your skills.
Babysitting
New uni textbooks can cost a fortune. If you're a student looking for some easy money to help make ends meet, consider babysitting for busy families on the odd Friday evening or working as a live-in nanny while you're on semester break.
Dogsitting
Help pet owners ease their pup's separation anxiety by dogsitting while they're away. Not only do you get paid, you also get to play with a cute fluff ball for a few hours.
Starting a side hustle the right way
The important thing to keep in mind about making money on the side is that you need to set yourself up appropriately for the kind of jobs you'll be doing. This could mean applying for an ABN  or ensuring you have the right licence or permit to grow your side business.
If you're ready to take the next step, speak to us today on [phone].
Source: NAB
Reproduced with permission of National Australia Bank ('NAB'). This article was original published at https://www.nab.com.au/business/small-business/moments/starting-out/new-business/top-10-side-hustles
National Australia Bank Limited. ABN 12 004 044 937 AFSL and Australian Credit Licence 230686. The information contained in this article is intended to be of a general nature only. Any advice contained in this article has been prepared without taking into account your objectives, financial situation or needs. Before acting on any advice on this website, NAB recommends that you consider whether it is appropriate for your circumstances.
© 2021 National Australia Bank Limited ("NAB"). All rights reserved.
Important:
Any information provided by the author detailed above is separate and external to our business and our Licensee. Neither our business nor our Licensee takes any responsibility for any action or any service provided by the author. Any links have been provided with permission for information purposes only and will take you to external websites, which are not connected to our company in any way. Note: Our company does not endorse and is not responsible for the accuracy of the contents/information contained within the linked site(s) accessible from this page.
The post Top 10 side hustles you can start now appeared first on MLC Contemporary.
Powered by WPeMatico