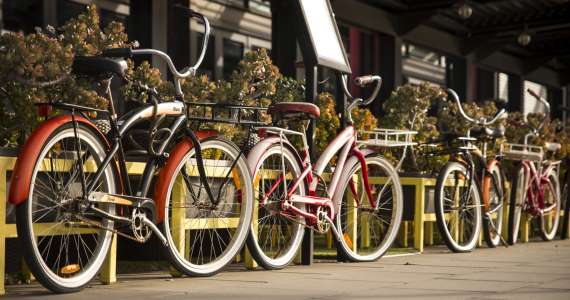 Before you find a car and sign on the dotted line, there are a few things you should know. Here are a few questions you might want to ask the car dealer before you drive away with your new wheels.
Is there a balloon payment?
With a balloon payment, your weekly repayments are less than they'd otherwise be, but you pay a large lump sum payment at the end of the loan term (up to a quarter of the loan value).
Also known as Residual Value, these loans are common in leasing agreements but are also used in car finance.
If you have other short-term financial commitments (that you'll clear before your car loan ends), this option might be worth considering.
Are the repayments all-inclusive?
It's not uncommon for finance offers to include costs like stamp duty, servicing and insurance. This means your repayments will include these costs, plus the purchase price of your car.
While this might seem like a great idea, remember you'll be paying fees and interest on the total amount you borrow.
Also, be mindful that you may not get to choose who insures or services your car. These costs are generally cheaper if you shop around and choose your own insurer or mechanic.
Does the dealer get commission?
Car dealerships get commission when you purchase a car—and a higher commission when they use their own finance company.
Though this type of finance can be quicker and easier, keep in mind they're making money from your purchase.
This means the car price may be inflated—the higher the price of the car, the higher the loan, the higher their commission.
Do I need an extended warranty?
Car dealers also earn a commission from 'add-ons', such as extended warranties and alarm systems.
Be sure you understand exactly what your finance agreement covers and do not sign anything until you understand what's included.
Extended warranties tend to be expensive and there are laws to protect consumers from being pressured into purchasing them.
Remember you have protection under the Australian Consumer Law (ACL), even after your warranty period has ended.
Can I see the invoice price?
This shows you the exact itemised price of the car. For instance, you may pay $20,000 for a car that's actually worth just $18,000.
That extra $2,000 might be made up of car mats, mud flaps, bull bars and so on. These items can often be bought outside of the dealership for much less.
Important questions to ask the car dealer
If you're buying a car through a car dealership, print off these questions and take them with you.
Interest rates
Is the loan fixed or variable interest—and can I choose either?

What's the annual interest rate?

Is the rate influenced by my credit rating?

What is the comparison rate—are there added fees in this rate?

Is it an introductory rate, and if so what is the rate once it expires?
Fees
Is there an application fee?

Are there administrative or monthly servicing fees?

Is there a fee to pay off my loan early?

Can any fees be waived?
Repayments and loan terms
What is the minimum and maximum loan term?

Can I make extra repayments without penalty?

Can I redraw from the loan if I'm ahead of my repayments?

Is there a balloon payment at the end of the loan?

If so, how much will this be?
Commission
Are you being paid commission by the finance company?

How does your commission get calculated and paid?

How much more do you add to the interest rate to cover the commission?
Don't be afraid to ask…
Is that the best deal?

Can you throw in car mats, paint protector, rims, alarm, sunroof, spoiler, tinted windows etc for free?

What's the invoice price of the car?

What's the best trade-in price?
The information contained in this article is intended to be of a general nature only. It has been prepared without taking into account any person's objectives, financial situation or needs. Before acting on this information, NAB recommends that you consider whether it is appropriate for your circumstances. NAB recommends that you seek independent legal, financial, and taxation advice before acting on any information in this article. 
Important:
Any information provided by the author detailed above is separate and external to our business and our Licensee. Neither our business, nor our Licensee take any responsibility for any action or any service provided by the author.
Any links have been provided with permission for information purposes only and will take you to external websites, which are not connected to our company in any way. Note: Our company does not endorse and is not responsible for the accuracy of the contents/information contained within the linked site(s) accessible from this page.
Powered by WPeMatico