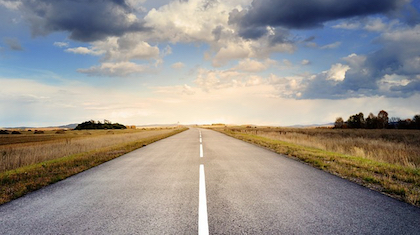 We probably all remember during those long difficult car trips as children repeatedly saying such irritating things to our parents as: "When do we get there?". Perhaps adding to reinforce the point, "I knew we would never get there".
And then pleading whenever a fast-food joint appears on the horizon: "I NEED an ice cream".
Fast forward to today and think how we broadly face similar fundamental, yet much more complex, issues regarding our retirement savings.
Astute investors set their long-term goals – the parallel being the destination of those seemingly-endless childhood road trips – and then work out how to get there.
And a critical challenge for investors is to make the often-overlooked distinction between the required returns from their portfolios to reach their intended investment destinations against their desired returns. (This equates to separating between NEEDING that ice cream as a child or merely just wanting one.)
The separation of desired and required returns, ideally at the beginning of the financial planning process, is truly an investment fundamental. Distinguishing between desired and required returns should help guide investors to selecting appropriate asset allocations for their portfolios given their personal circumstances including their unique goals and tolerance to risk.
In other words, the process of separating between returns in this way should assist investors narrow the range of asset allocation choices suitable for them.
An updated Vanguard research paper* – Required or desired returns? That is the question – suggests that many investors will find that the return required to achieve their long-term goals is "meaningfully less" than their desired return.
And, of course, higher returns are associated with higher risks.
The research paper ends with a twist: "Ironically, for many investors the means to a better investment outcome and greater wealth may be a more balanced portfolio with lower expected returns, rather than one focused on higher returns."
Please contact us on |PHONE| if you seek further discussion .
*Required or desired returns? That is the question by Vanguard investment analysts Donald Bennyhoff and Colleen Jaconetti.
Written by Robin Bowerman, Head of Market Strategy and Communications at Vanguard.
Source : Vanguard 20 November 2017 
Reproduced with permission of Vanguard Investments Australia Ltd
Vanguard Investments Australia Ltd (ABN 72 072 881 086 / AFS Licence 227263) is the product issuer. We have not taken yours and your clients' circumstances into account when preparing this material so it may not be applicable to the particular situation you are considering. You should consider your circumstances and our Product Disclosure Statement (PDS) or Prospectus before making any investment decision. You can access our PDS or Prospectus online or by calling us. This material was prepared in good faith and we accept no liability for any errors or omissions. Past performance is not an indication of future performance.
© 2017 Vanguard Investments Australia Ltd. All rights reserved. 
Important:
Any information provided by the author detailed above is separate and external to our business and our Licensee. Neither our business, nor our Licensee take any responsibility for any action or any service provided by the author.
Any links have been provided with permission for information purposes only and will take you to external websites, which are not connected to our company in any way. Note: Our company does not endorse and is not responsible for the accuracy of the contents/information contained within the linked site(s) accessible from this page.
Powered by WPeMatico