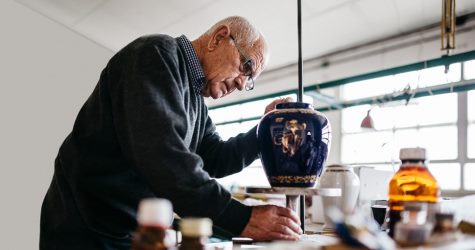 Being made redundant can mean some major lifestyle changes. For many, the biggest challenge is managing money while looking for work.
To help keep you focused, we've put together a checklist of priorities—as well as some handy advice for staying afloat financially.
UNDERSTANDING YOUR REDUNDANCY PAYOUT
According to ASIC, a redundancy payout can be made up of any of the following:
a severance payment

an incentive payment

a payment in lieu of notice

unused annual leave and long service leave.
Regardless of its makeup, in most cases you'll get a lump sum when you finish your role. The amount of the payout will likely vary depending on how long you've been with your company, and will be taxed accordingly.
It can be helpful to sit down with a financial expert and explore your options. Keep in mind key dates, major debts or payments, and whether you can afford a break before looking for work.
Depending on where you are in your career, a redundancy payout could be a blessing in disguise. It can sometimes provide you with a financial buffer to explore other opportunities.
MANAGING YOUR SPENDING HABITS
Redundancy can give you a certain amount of freedom, but you may still need to adjust your spending habits. Without any income, you should consider revising your necessary and unnecessary expenses.
Weekly budgets can help manage your day-to-day needs

Consider yearly budgets for the bigger costs such as mortgage payments, school fees and holidays
Just remember that reworking your spending habits doesn't have to mean restricting your lifestyle. Figuring out what you're happy to compromise on is a great place to start.
DEALING WITH DEBTS
Depending on the size of your payout, you might find it hard to keep up debt repayments on things like your home, car, or school fees. If you're finding it tricky, please contact us on |PHONE|.
The important thing is to act quickly and not simply avoid making payments. That could be where you'll run into trouble.
REVIEWING YOUR CONTRACTUAL RIGHTS
You can learn more about your redundancy rights and entitlements under the 2009 Fair Work Act.
If you believe that you're being paid an amount less than what was agreed in your contract, or less than what the Fair Work Act indicates, seek out legal advice or contact the Fair Work Ombudsman directly.
PLANNING AHEAD
Unless you're looking to move into retirement, it's important to plan your next career move. If you're having challenges re-entering your industry, it might be a good idea to look into education or retraining opportunities. The Department of Human Services may be able to provide services to assist you to update or change your skills.
Reproduced with permission of National Australia Bank ('NAB'). This article was original published at https://www.nab.com.au/personal/learn/unemployment-redundancy/protecting-your-finances-after-redundancy 
National Australia Bank Limited. ABN 12 004 044 937 AFSL and Australian Credit Licence 230686. Any advice contained in this article has been prepared without taking into account your objectives, financial situation or needs. Before acting on any advice on this website, NAB recommends that you consider whether it is appropriate for your circumstances.
© 2018 National Australia Bank Limited ("NAB"). All rights reserved.
Important:
Any information provided by the author detailed above is separate and external to our business and our Licensee. Neither our business, nor our Licensee take any responsibility for any action or any service provided by the author.
Any links have been provided with permission for information purposes only and will take you to external websites, which are not connected to our company in any way. Note: Our company does not endorse and is not responsible for the accuracy of the contents/information contained within the linked site(s) accessible from this page. "
Powered by WPeMatico