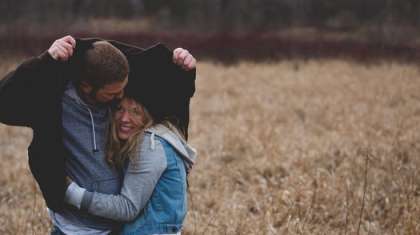 A way to help efficiently plan for your financial future is to focus on how  best to handle what are sometimes called life's financial turning points.
These might typically include getting your first job, buying your first home, raising a family and eventually retiring.
While any financial planning should take careful account of our unique circumstances, it should not be overlooked that many of us have the same broad financial experiences. Just think about the experiences of your friends of a similar age.
Perhaps open a new document on your computer and jot down 10 or 15 turning points that are ahead of you and think of how to deal with each to your advantage, and allow for some less anticipated or unexpected events along the way; this may convince you of the benefit of setting aside some contingency money if possible.
Being ready for financial turning points can assist you in concentrating on what really matters, like focusing on your long-term goals without the short term distractions of higher share market volatility for example.
Additionally, having financial turning points in mind may encourage you to save and invest in a more disciplined way.
Common turning points
These include earning your first pay, joining your first super fund, entering a personal relationship, buying your first (second or third) home, beginning to seriously invest, creating your first financial plan, raising children and eventually retiring.
Other turning points
These include losing your job, coping with serious illnesses in your family or the death of a spouse, overcoming a marriage breakdown, investing an inheritance, handling a sharp downturn in values of investment assets and perhaps downsizing to a small home after the children have left.
Written by Robin Bowerman, Head of Corporate Affairs at Vanguard.
Reproduced with permission of Vanguard Investments Australia Ltd
Vanguard Investments Australia Ltd (ABN 72 072 881 086 / AFS Licence 227263) is the product issuer. We have not taken yours and your clients' circumstances into account when preparing this material so it may not be applicable to the particular situation you are considering. You should consider your circumstances and our Product Disclosure Statement (PDS) or Prospectus before making any investment decision. You can access our PDS or Prospectus online or by calling us. This material was prepared in good faith and we accept no liability for any errors or omissions. Past performance is not an indication of future performance.
© 2018 Vanguard Investments Australia Ltd. All rights reserved.
Important:
Any information provided by the author detailed above is separate and external to our business and our Licensee. Neither our business, nor our Licensee take any responsibility for any action or any service provided by the author.
Any links have been provided with permission for information purposes only and will take you to external websites, which are not connected to our company in any way. Note: Our company does not endorse and is not responsible for the accuracy of the contents/information contained within the linked site(s) accessible from this page.
Powered by WPeMatico