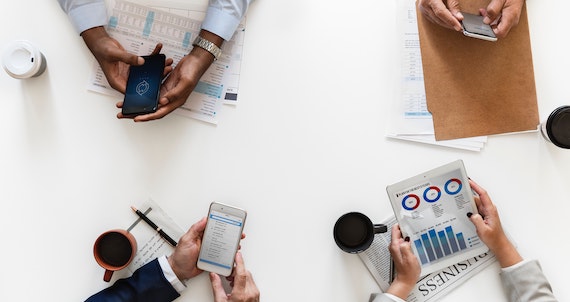 Investors should be realistic. This means being realistic in setting their long-term goals, being realistic in their expectations for investment returns and being realistic in their spending habits.
Critically, the reasons for being realistic with your goals, return expectations and spending are indelibly linked. Being unrealistic in any of three may throw the others off course.
The case for investors to take a realistic approach is particularly worth highlighting given widespread expectations for subdued returns over the medium-to-long term from diversified portfolios together with the likelihood of higher volatility.
A Vanguard research paper* published several years ago – Required or desired returns? That is the question – closely examines the need for investor realism.
Realistic goal-setting
As this research paper discusses, financial planning should result in an estimate of the return needed to achieve investors' realistic objectives given such factors as their investment time horizon, current assets, savings pattern, tax position and risk tolerance.
Realistic return expectations
This thorough financial planning process should provide an estimate of an investor's required return from their portfolios as opposed to a desired return.
"The required return is the return necessary to accomplish the goals that the investor has determined to be most important while bearing the level of risk that the investor feels is most palatable, "the researchers explain.
Key points to help understand the often-overlooked difference between required and desired returns include:
A desired return usually originates from factors that are unrelated to an investor's objectives and constraints. These may include an investor's past experiences, recent market returns, historic market returns, media reports, fund advertising, best-performing fund lists and tips from friends.

Many investors would already have a target investment return in mind – their desired return – before fully examining their particular circumstances.

Desired returns are typically, but not always, higher than an investor's required return. "Higher returns are associated with higher risk in the long run," the paper stresses. "Other investors may insist they don't want no risk at all, ignoring the potential threat to their future wealth.
Realistic spending
Investors who keep their personal spending within their means are less likely to chase unrealistic investment returns. This is particularly relevant for retirees relying on their investment returns to pay their living costs. In other words, your spending habits should realistically reflect your income.
Understanding the difference between desired and required returns should help investors set appropriate asset allocations for their portfolios. And by being properly diversified, investors are well placed to reduce the level of short-term volatility in their portfolios.
*Required or desired returns? That is the question by Vanguard investment analysts Donald Bennyhoff and Colleen Jaconetti.
Please contact us on |PHONE| if you seek further discussion.
Written by Robin Bowerman, Head of Corporate Affairs at Vanguard.
Reproduced with permission of Vanguard Investments Australia Ltd. 
Vanguard Investments Australia Ltd (ABN 72 072 881 086 / AFS Licence 227263) is the product issuer. We have not taken yours and your clients' circumstances into account when preparing this material so it may not be applicable to the particular situation you are considering. You should consider your circumstances and our Product Disclosure Statement (PDS) or Prospectus before making any investment decision. You can access our PDS or Prospectus online or by calling us. This material was prepared in good faith and we accept no liability for any errors or omissions. Past performance is not an indication of future performance.
© 2019 Vanguard Investments Australia Ltd. All rights reserved. 
Important:
Any information provided by the author detailed above is separate and external to our business and our Licensee. Neither our business, nor our Licensee take any responsibility for any action or any service provided by the author.
Any links have been provided with permission for information purposes only and will take you to external websites, which are not connected to our company in any way. Note: Our company does not endorse and is not responsible for the accuracy of the contents/information contained within the linked site(s) accessible from this page.
Powered by WPeMatico