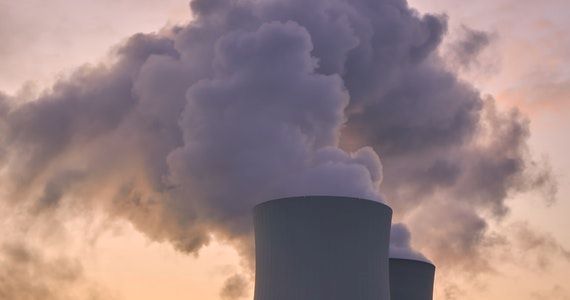 As climate strikes continue to take place around the world, some small business owners are asking whether they can reduce their carbon footprint.
Climate change is being heralded as perhaps the most serious issue our generation faces, with many initiatives taking place around the world to raise awareness about its potential impacts.
Aside from being an issue discussed in government, homes and schools, climate change has moved to the top of the agenda for businesses as well.
In September, tens of thousands of businesses around the world (and many hundreds in Australia) participated in a climate strike, an event that was branded with the slogan 'This is not business as usual'. The inference here is that business leaders can't ignore how a climate change future might impact them.
If you're one of the growing number of business leaders wondering what they can do to help address climate change through their operations, there are some simple first steps you can take.
ClimateClever: Helping people act on climate change
As society becomes more aware of climate change, it's more important than ever for people to understand the impact their day-to-day activities may have on the environment.
There are many startups around the world that've been working tirelessly to develop technology-based solutions that help fight climate change, and one such business is ClimateClever.
Founded by Dr Vanessa Rauland in 2017, ClimateClever is an innovative software solution that allows people to calculate and track their carbon footprint, audit their buildings and create evidence-based (and achievable) action plans to reduce energy consumption levels.
Given her PhD in Low Carbon Cities (Philosophy) and her vast experience in helping people reduce the level of energy they consume, I spoke with Rauland to hear more about her ideas on the strategies that small business owners can use to play their part in addressing the negative effects climate change may pose.
Rauland's advice takes shape as four simple steps. And it turns out following these steps can actually save your business money.
1. Measure your carbon footprint
The first thing Rauland highlighted the first challenge to be addressed when considering how to reduce a business's carbon footprint, and that's how to measure it.
"Knowing how to measure carbon consumption is one of the hardest things for businesses to do," Rauland told The Pulse.
"Existing energy meters are not particularly transparent, and businesses don't have a frame of reference as to what the energy consumption benchmark is supposed to be.
"You can't set targets if you don't have visibility."
According to Rauland, another big part of the issue is that the accounts team of a business often develop the habit of paying energy bills without looking out for anomalies that may indicate where emission reductions might take place (and perhaps even save you money).
"If you aren't looking at the numbers, you tend to miss big ticket items."
But, if business owners can increase their efforts in measuring their carbon consumption, the ability to reduce their impact becomes much more realistic.
Rauland encouraged business owners to "start the conversation" by reaching out to colleagues from businesses of a similar size to their own and ask about their energy consumption and "compare numbers".
"This will help businesses create that frame of reference about where they fit into the climate change story.
"Training the accounts staff to mindfully pay company energy and other utility bills and to flag large changes in energy consumption patterns to upper management can also create more of a climate-change-conscious environment at work."
2. Start with the big-ticket items
Have you ever walked into the kitchen after you've hosted a dinner party at your house, looked at the huge pile of dishes, overflowing rubbish bags and dirty countertops, and felt too overwhelmed to know how or where to start the cleanup?
If so, you know exactly how many business owners feel about addressing climate change at work.
Between changing old, inefficient lightbulbs to LEDs, composting, recycling and keeping track of energy consumption across the entire business, not knowing where to start is a very common barrier between the business owner and the concept of reducing their carbon footprint.
In order to break down this barrier, Rauland encouraged business owners to go right back to basics and look to address the big-ticket items first.
"Big appliances like air conditioning systems and fridges are a great place to start, as they consume enormous amounts of energy.
"During the summer months, set the temperature on the air-conditioning system to 22-24 degrees and encourage people to dress for the weather.
"Workplaces that have their thermostats on 17-18 degrees don't realise that they're increasing their energy consumption by 10 percent with every degree."
Similarly, you may find there are other large appliances needlessly chewing up your power bill and increasing your carbon footprint.
"As for fridges, try and use them efficiently by filling them up as much as possible before turning on a second one.
"Aside from being better for the environment, fridges work more effectively that way as well."
3. Make sustainability part of your business culture
Being conscious of a company's energy consumption levels can't just be the passion of the business owner.
Rauland explained that if a small business owner truly wants to make a difference, they need understand that reducing their business's carbon footprint has to be a group effort whereby everyone within the organisation has a role to play.
"Spread the roles across the entire company and encourage everybody takes part in reducing the organisation's impact on the environment.
"Talk about it in meetings, send out emails about it, write climate change policies collaboratively and make everyone in the organisation part of the climate change conversation.
"The key is to bring everyone on board."
4. Use your energy savings wisely
Aside from the direct benefits that being environment-conscious at work can bring to the global climate change issue, when businesses put effort into finding more efficient ways to consume energy, they can end up saving the business (a lot of) money.
As part of her advice to small businesses, Rauland recommended that business owners consider to donating part or all of their savings to a cause that their employees collectively decide on.
"It puts a deeper level of meaning and impact into the businesses climate change narrative."
According to Rauland, allocating part of those savings to incentives that encourage staff to be conscious of climate change outside of the office as well is also a great way to add another dimension to a business' efforts to reduce its impact.
"Taking the money saved from your overuse of electricity and giving it back to the employees in ways like paying for their train or bus tickets to work, can be a great way to offer a financial incentive to employees, while encouraging them to think more about their own personal carbon footprint outside of the office as well."
Rauland's advice indicates that just about any business can find ways to reduce their carbon footprint while also increasing efficiencies and save money.
Reproduced with the permission of MYOB. This article by Benjamin Kluwgant was originally published at https://www.myob.com/au/blog/reduce-small-businesss-carbon-footprint/
Important:
This provides general information and hasn't taken your circumstances into account. It's important to consider your particular circumstances before deciding what's right for you. Although the information is from sources considered reliable, we do not guarantee that it is accurate or complete. You should not rely upon it and should seek qualified advice before making any investment decision. Except where liability under any statute cannot be excluded, we do not accept any liability (whether under contract, tort or otherwise) for any resulting loss or damage of the reader or any other person.
Any information provided by the author detailed above is separate and external to our business and our Licensee. Neither our business nor our Licensee takes any responsibility for any action or any service provided by the author.
Any links have been provided with permission for information purposes only and will take you to external websites, which are not connected to our company in any way. Note: Our company does not endorse and is not responsible for the accuracy of the contents/information contained within the linked site(s) accessible from this page
Powered by WPeMatico