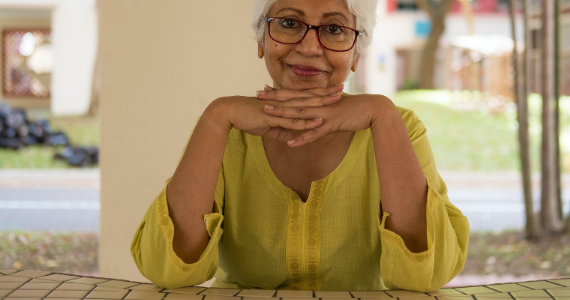 A TTR pension allows you access to some of your super when you're approaching retirement. This means you can supplement your income with the super you've accumulated throughout your working life.
Receive an income to maintain your living standard when winding back your work.
Pay less tax: TTR pension payments attract a 15% tax offset between 

preservation age

 and 59 and are tax-free1 at age 60 or over.
Important things to consider
You'll need to draw a minimum income each year, which is 4%² of the account balance per annum under age 65. 

The maximum income you can draw each year is 10% of the account balance.

You can take a cash lump sum (or have your pension switch to being a retirement phase income stream with no maximum income limit) once you permanently retire, reach age 65 or meet another relevant condition of release. Once your TTR is in retirement phase it is also assessed against your transfer balance cap. This cap limits the amount you can have in retirement phase and penalties may apply if this is exceeded.
Mark, aged 60, works full-time, earns a salary of $80,000 p.a. (or $61,933 after tax) and has $400,000 in super. He wants to cut back to a three-day working week.
While Mark's salary will reduce to $48,000 p.a., he doesn't want to compromise his living standard. He invests his entire super benefit in a TTR pension and draws an income of $20,680 over the next 12 months.
By using this strategy, he'll be able to replace his pay cut of $32,000 and continue to receive an after-tax income of $61,933 p.a. He'll also pay $11,320 less tax. This is because the TTR income payments are tax free because he is 60, whereas his salary is fully taxable at his marginal rates.
| In year one | Before strategy | After strategy |
| --- | --- | --- |
| Pre-tax salary | $80,000 | $48,000 |
| TTR pension income | Nil | $20,680 |
| Total pre-tax income | $80,000 | $68,680 |
| Less tax payable³ | ($18,067) | ($6,747⁴) |
| After-tax income | $61,933 | $61,933 |
1. Assume the TTR pension is commenced from a taxed super fund.
2. The minimum withdrawal has been reduced by 50% (down to 2%) for the 2020/21 financial year, but will return to 4% from 1 July 2021 onwards.
3. Tax payable is based on the 2020/21 rates and thresholds.
4. Tax on $48,000 as TTR pension income is not taxable.
Source: MLC Insights
National Australia Bank Limited. ABN 12 004 044 937 AFSL and Australian Credit Licence 230686. MLC Limited uses the MLC brand under licence. MLC Limited is a part of the Nippon Life Insurance Group and not part of the NAB Group of Companies. The information contained in this article is intended to be of a general nature only. Any advice contained in this article has been prepared without taking into account your objectives, financial situation or needs. Before acting on any advice on this website, NAB recommends that you consider whether it is appropriate for your circumstances.
Important:
Any information provided by the author detailed above is separate and external to our business and our Licensee. Neither our business nor our Licensee takes any responsibility for any action or any service provided by the author. Any links have been provided with permission for information purposes only and will take you to external websites, which are not connected to our company in any way. Note: Our company does not endorse and is not responsible for the accuracy of the contents/information contained within the linked site(s) accessible from this page.
The post How do I fund semi-retirement? appeared first on MLC Contemporary.
Powered by WPeMatico