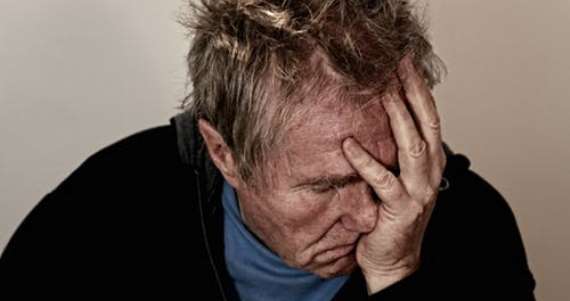 Planning carefully and working through the issues can help if you or your partner experiences serious illness or injury later in life
A major health issue can throw life into disarray and put paid to the best laid plans for travelling, relaxing and enjoying all that your retirement years have to offer. Planning carefully and working through the issues can help you cope if you or your partner has the misfortune to experience serious illness or injury later in life.
We tend to think of serious illness or injury as something that will only affect others. Preparing for it isn't high on the agenda for most people, despite the fact that some 134,000 Australians are diagnosed with new cases of cancer each year, according to the Cancer Council .
Unfortunately, financial worries can come immediately after a diagnosis in many households. Sensible planning can see you better placed to cope, both financially and emotionally, should you or your partner experience a major health issue.
Safeguard yourself
Making sure you have appropriate insurance for your age and life stage is critical to minimise the financial impact of serious illness or injury.
If you're still in the workforce, income protection insurance can safeguard a percentage of your salary or wages should you be out of action for an extended period or forced to retire earlier than planned. If you don't have cover, you may find a long break or premature departure from the workforce has a significant impact on your retirement planning. It might make it much harder for you to pay down debt before you down tools, for example, or to accumulate the superannuation balance you'd hoped to achieve to meet your income needs in retirement.
Alternatively, total and permanent disability insurance (TPD) can see you receive a lump sum payout if you're left unable to work, while trauma insurance covers you for a lump sum payout in the event you're diagnosed with one of a range of serious illnesses and conditions, such as heart attack, stroke or cancer.
Many Australians hold some or all of these policies within their super funds but aren't familiar with their terms and conditions, or have inadequate cover for their circumstances. That's why it's sensible to review your policies periodically. You may decide to increase your cover if it's necessary (and affordable) to do so or, conversely, save money by cancelling a policy that's no longer required.
Keeping on top of your insurance requirements will give you peace of mind and the protection you need to cushion you from the financial impact of an adverse health event. If you're unsure of the level of cover you require, a financial adviser will be able to provide you with that advice.
Evaluate your budget
When a serious health issue strikes, reviewing your budget can be very useful when you've had time to come to terms with the bad news. It's possible you'll be up for a range of additional expenses, including treatment or surgery, medication, travel and parking costs, home modifications and help around the home. You may also be able to identify areas where your spending can be reduced, if it seems likely your resources will come under strain.
If you have private health insurance and plan to access it, it's wise to contact your doctors and health fund to get an idea of the gap fees you're likely to be charged. If you're still working, your doctor should also be able to advise whether you can carry on working while having treatment, or how much time off you'll need for recovery. You'll also need to check what your policies cover you for if you have personal insurance.
Get help with hardship
Seeking access to hardship assistance may be necessary if you're not covered by personal insurance and injury or illness leaves you in financial difficulty. Utility providers and other creditors may be prepared to assist with extended terms or payment plans, for example, should you experience finding it hard paying household bills. If you still have a mortgage, your financial institution may be willing to grant a repayment holiday until you're back on your feet.
It may also be possible to have a proportion of your superannuation released early, if you've yet to reach retirement age and your circumstances satisfy the Department of Human Services , grounds for early release.
Talking your situation through with a financial adviser or counsellor can help you clarify your position and determine the best way to move forward.
Seek support to stay strong
Dealing with serious illness can be draining emotionally, as well as financially. Accepting offers of help from family and friends, as well as making the most of community and online support networks, can make a real difference during what can be one of life's most challenging times.
Please contact us on |PHONE| if you seek further discussion.
Source: www.mlc.com.au 30 November 2018 
Important note: This provides general information and hasn't taken your circumstances into account.  It's important to consider your particular circumstances before deciding what's right for you. Although the information is from sources considered reliable, we do not guarantee that it is accurate or complete. You should not rely upon it and should seek qualified advice before making any investment decision. Except where liability under any statute cannot be excluded, we do not accept any liability (whether under contract, tort or otherwise) for any resulting loss or damage of the reader or any other person.  Past performance is not a reliable guide to future returns.
Important
Any information provided by the author detailed above is separate and external to our business and our Licensee. Neither our business, nor our Licensee take any responsibility for any action or any service provided by the author.
Any links have been provided with permission for information purposes only and will take you to external websites, which are not connected to our company in any way. Note: Our company does not endorse and is not responsible for the accuracy of the contents/information contained within the linked site(s) accessible from this page.
Powered by WPeMatico