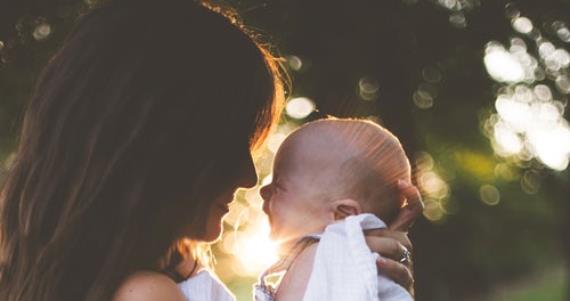 There are lots of things to buy for your newborn, from onesies to prams – it's easy to get carried away and spend a fortune. Luckily, we have five smart tips to stop you from blowing your budget.
1. Make a list and stick to it 
You may already have a few ideas on what you need to buy for your baby, but it's a good idea to put together a list and stick to it. It can also be helpful to speak to other parents you know, for some insider tips – as you might not need everything you've listed. They may even have some second hand items you could use.
Purchasing everything at once can be expensive, so it's best to start with a small set of essentials and tick items off your list as needed. Also look out for sales and special promotions.
Don't let yourself be distracted by shiny designer labels, it's important to make your purchasing decisions based on safety and your budget.
2. Buying a pram and a carrier
Prams and carriers have fast become a fashion statement for new mothers and can cost thousands of dollars. But they don't need to!
Researching your options and reading reviews is essential before you purchase anything. This gives you the opportunity to shop around for the best deal and find the safest options on offer.
3. Buying a car seat
It's important to buy a car seat for your newborn, as you likely won't be able to leave the hospital without one. Choosing a car seat can be complex, and you need to weigh up safety, cost, comfort and style.
Once you've bought your car seat, getting it professionally fitted is a good idea. It will give you peace of mind and confidence when driving with your little one for the first time.
4. Setting up your nursery
Decorating your nursery can be fun, but it's important not to get too carried away. Why not look up some home renovation and DIY shows to get some top tips?
There are so many ways to save! You could choose a feature wall, instead of painting the whole room? You could also give old or second-hand furniture a lick of paint for a new lease on life.
Don't forget, you'll likely receive lots of goodies from friends and family at your baby shower and once your bundle of joy comes home.
Important Information
The information contained in this article is intended to be of a general nature only. It has been prepared without taking into account any person's objectives, financial situation or needs. Before acting on this information, NAB recommends that you consider whether it is appropriate for your circumstances. NAB recommends that you seek independent legal, financial and taxation advice before acting on any information in this article.
Any information provided by the author detailed above is separate and external to our business and our Licensee. Neither our business, nor our Licensee take any responsibility for any action or any service provided by the author.
Any links have been provided with permission for information purposes only and will take you to external websites, which are not connected to our company in any way. Note: Our company does not endorse and is not responsible for the accuracy of the contents/information contained within the linked site(s) accessible from this page.
Powered by WPeMatico