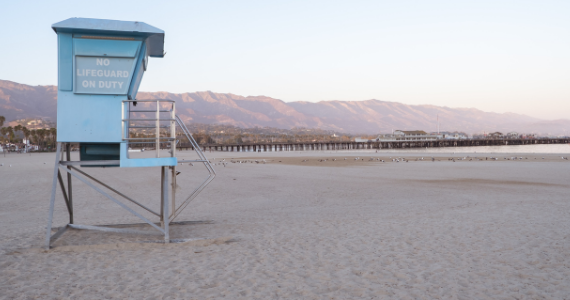 What are the benefits of insurance in super?
It's paid for outside your take home pay 

This can be a tax-effective* way to cover the cost of insurance outside of your take home pay — plus you don't have to remember to pay for it since your insurance premiums are automatically taken out of your super balance.
Cost-effective pricing

We're able to negotiate group discounts on insurance premiums which can generally be lower than taking up insurance separately. 
Automatic acceptance without medicals
You may be eligible for automatic acceptance depending on the product#. This means you won't be required to undertake any medical tests or provide evidence of good health to the insurer. 
*Generally taxed at concessional rate of 15%. Please speak with your financial adviser or a registered tax agent to obtain financial advice tailored to your own personal circumstances.
#The types of insurances available, conditions and level of your insurance cover will be specific to the super product or your plan – and are set out in the relevant Product Disclosure Statement and/or the relevant Insurance Guide.

Income protection cover
Louise was 32, single and enjoying her career as an architect when she had a major car accident that left her hospitalised for 6 weeks and unable to work for 5 months.
Her insurance through her employer's superannuation included income protection cover, which paid a benefit for up to two years. This meant Louise received fortnightly benefits of 75% of her income for the time she was off work – helping cover her essential living costs during this time.
Without income protection, Louise would have had to give up her city apartment and move back in with her parents. She may also have had to go into debt to fund her other living costs. But with the protection of a regular income protection benefit, Louise could maintain her financial independence – and stay focused on her own recovery.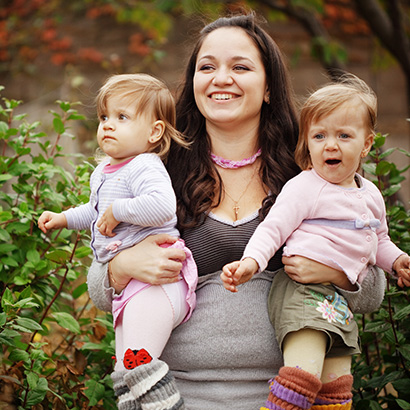 Life cover
Hussein (30) and Liana (29) were the proud parents of twin baby girls, when Hussein was tragically killed in a car accident.
Liana worked part time while the girls stayed with her parents, but her income was insufficient to cover their mortgage and living costs. This meant she had to sell the family home in a depressed market, getting less for it than what they paid and leaving her with a substantial debt to pay off.
If Hussein had life cover, Liana would potentially have been able to pay off the mortgage or reduce it to a level she could pay off on one income – giving her and the girls long term financial security.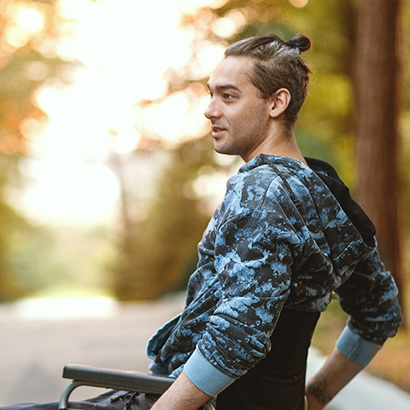 Total & permanent disablement (TPD) cover
Daniel was 24 and living life to the full when he had a serious surfing accident that left him totally and permanently disabled, and unable to ever work again. He didn't have any TPD insurance.
Daniel's parents, Ron and Sarah, had paid off the family home and were looking forward to a financially secure retirement. After Daniel's accident however, they had t
With TPD cover, Daniel would have received a lump sum payment to contribute to the costs of his care, providing him with greater financial independence while ensuring his parents were financially secure in retirement. The lump sum payment could have also helped replace the income and superannuation he would have otherwise earned – providing valuable funds to live on into the future.
Source: MLC Insights
National Australia Bank Limited. ABN 12 004 044 937 AFSL and Australian Credit Licence 230686. MLC Limited uses the MLC brand under licence. MLC Limited is a part of the Nippon Life Insurance Group and not part of the NAB Group of Companies. The information contained in this article is intended to be of a general nature only. Any advice contained in this article has been prepared without taking into account your objectives, financial situation or needs. Before acting on any advice on this website, NAB recommends that you consider whether it is appropriate for your circumstances.
Important:
Any information provided by the author detailed above is separate and external to our business and our Licensee. Neither our business nor our Licensee takes any responsibility for any action or any service provided by the author. Any links have been provided with permission for information purposes only and will take you to external websites, which are not connected to our company in any way. Note: Our company does not endorse and is not responsible for the accuracy of the contents/information contained within the linked site(s) accessible from this page.o take on new debt and refinance their home to help pay for Daniel's rehabilitation and ongoing care costs, and to adapt their home for wheelchair access.
The post Benefits of insurance in super appeared first on MLC Contemporary.
Powered by WPeMatico