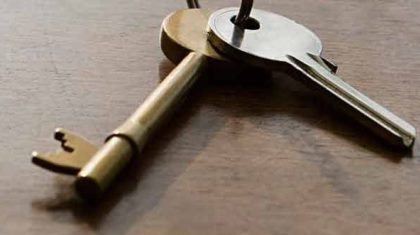 You've made the next step in life and want to buy your first home, but you don't know where to start. Here's a quick guide to help you get started.
WHAT COSTS ARE INVOLVED WITH BUYING A HOME?
Before you can pack up and move into your new home there are a number of costs you need to know about.
The list below shows some of the major costs to buying a home.
LMI premium.

Stamp duty.

Bank and government fees and charges.

Solicitor or conveyancer costs.
These fees and charges can be expensive so you should add an additional amount to cover these into your budget.
HOW MUCH CAN I BORROW?
Before you start saving, you will need to know how much you can borrow. This not only determines how much you need to save, but also what you can afford.
HOW MUCH DEPOSIT DO I NEED?
Ask yourself one simple question, 'How quickly do I want to get into my first home?' This will not only determine how much you need to save but also how long it will take you.
Next, we'll take a look and show you what you can get for your deposit.
Can I buy a home with less than a 20% deposit?
A small deposit definitely allows you to purchase a home. Just keep in mind you'll be liable for a Lenders' Mortgage Insurance (LMI) premium (added on top of your home loan) if your deposit is under 20%.
What is LMI?
You need to pay Lenders' Mortgage Insurance if your lending is above 80% of the purchase price. The insurance covers us if your circumstances change and you can't make your repayments.
What if I have a 20% deposit (or more)?
If you're a saving genius; having this deposit means you don't pay LMI costs. This reduces your overall loan amount, builds equity sooner and saves you on interest charged over the life of the loan.
What is the First Home Owners Grant (FHOG)?
How does a boost in your savings sound? The First Home Owners Grant (FHOG) is a national scheme funded by the states and territories. It was established to offset the effect of GST on home ownership. But be mindful, that you need to be eligible to apply and the amount of the grant varies from every state and territory.
USE A BUDGET TO HELP YOU SAVE
Once you know how much you can afford to spend—and how big your deposit needs to be—you can look at getting a savings plan together. A budget allows you to see how much you can afford to save, so you can see how much you need to put away each pay.
GET A SAVINGS ACCOUNT
Next, find an account so you can reach your savings goal sooner. You might be after an account that rewards you with bonus interest each month. On the other hand, perhaps you'd prefer a fixed term deposit. 
CHOOSE THE BEST HOME LOAN FOR YOU
Once you know your affordability, deposit, and have a savings plan, you'll need to research home loans. We have various loans with many features, including offset or redraw, variable or fixed rate, or perhaps a flexible line of credit.
We know with so many options available that choosing a home loan can be daunting. When the time comes, don't feel like you have to do it on your own. Contact us on |PHONE|
Important information
The information contained in this article is intended to be of a general nature only. It has been prepared without taking into account any person's objectives, financial situation or needs. Before acting on this information, NAB recommends that you consider whether it is appropriate for your circumstances. NAB recommends that you seek independent legal, financial, and taxation advice before acting on any information in this article
Any information provided by the author detailed above is separate and external to our business and our Licensee. Neither our business, nor our Licensee take any responsibility for any action or any service provided by the author.
Any links have been provided with permission for information purposes only and will take you to external websites, which are not connected to our company in any way. Note: Our company does not endorse and is not responsible for the accuracy of the contents/information contained within the linked site(s) accessible from this page.
Powered by WPeMatico